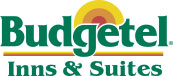 Stay.
Contact
phone:
706-878-2141
fax:
706 878-1613
e-mail:
Weather
Current Weather Conditions In Helen, GA (30545)
Last Updated: Thu, 18 Oct 2018 09:19:32 UTC
Local Conditions: Fair, and 52 ° F.
Weather forecast
Budgetel

Helen
749 Brucken Strasse St
Helen, GA 30545
Hotel Features »
|
Room Features »
|
Local Attractions »
Our hotels provide the comfort and amenities you expect during your stay. Below you will find the amenities specific to this location.
Amenities
Handicap Accessible Rooms Available
Breakfast included in all rates
Copy Service
Fax Service
Free Local Calls
Free Parking
Free WiFi in Public Spaces
Free WiFi in Room
Hotel Details
Check-in Time: 2PM
Check-out Time: 11AM
Budgetel Helen, GA rooms offer a bright and convenient spaces for you to relax, while providing the comforts of home with comfortable mattresses and premium movie channels.
Room Amenities
Budgetel takes great pride in providing locations near the local attractions, restaurants, and sites you want to visit during your stay.
Area Attractions
Alpine Village
Helen Cellers
4 Mile Drive to Cabbage Patch
Restaurants Nearby
Miniature Golf and Water Tubing within Walking Distance