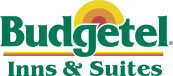 Stay.
Contact
phone:
706-738-6565
fax:
706-814-7948
Weather
Current Weather Conditions In Augusta, GA (30909)
Last Updated: Tue, 21 May 2019 23:22:00 UTC
Local Conditions: Fair, and 92 ° F.
Weather forecast
Budgetel

Augusta
2051 Gordon Hwy
Augusta, GA 30909
Great hotel rates in Augusta, GA
Budgetel offers affordable lodging for your vacation or business travel. Each room boasts comfortable beds, premium movie channels, and free Wi-Fi, along with a microwave and refrigerator for added convenience during your stay.
Hotel Features »
|
Room Features »
|
Local Attractions »
Our hotels provide the comfort and amenities you expect during your stay. Below you will find the amenities specific to this location.
Amenities
Handicap Accessible Rooms Available
Business Center
Copy Service
Fax Service
Free Parking
Free WiFi in Public Spaces
Guest Laundry Facility
Jacuzzi
Restaurant-Waffle House
Lobby open 24/7
On Site Laundry Facilities
Vending machine
Ice Machine
Business Center
Hotel Details
Designated handicap parking with a priority location in the parking lot
Step free access (level or ramped) and/or lift access to main entrance
Ground level/lobby level accessible washroom
Level or ramped access to public areas
Please call for more information
Budgetel Augusta, GA rooms offer a bright and convenient spaces for you to relax, while providing the comforts of home with comfortable mattresses and premium movie channels.
Room Amenities
Air Conditioning
Bar
Breakfast included in all rates
Free Local Calls
Free WiFi in Room
High Speed Internet
No Adult Channels Offered
Smoking Rooms Available
Air conditioning
Coffee/tea maker
Daily Newspaper
Desk
Hair dryer
Free Internet access
Hi Speed Internet
WIFI
Iron and ironing board (on request)
Kitchen
LCD TV
Microwave
No Smoking
Pets allowed WITH CHARGES
Refrigerator
Telephone, direct dial
Wider entry and bathroom doorways – external 80 cm, internal 75 cm. Easy to open
Mid-height light switches and power outlets
Lever type door handles
Maneuvering space on each side of the bed – 90 cm
Grab bars in bathroom
Raised toilet
Lower hanging space in closet
Please call for more information
Budgetel takes great pride in providing locations near the local attractions, restaurants, and sites you want to visit during your stay.
Area Attractions
Augusta Mall 2 miles
Fort Gordon military base 2 miles
Masters Golf Course 4.5 miles
Downtown attraction 6 miles
Public golf course 2 miles