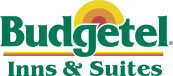 Stay.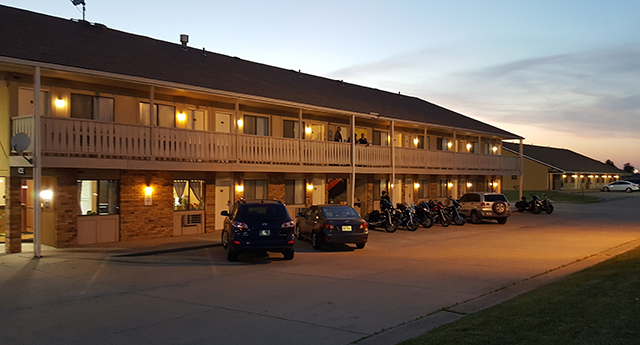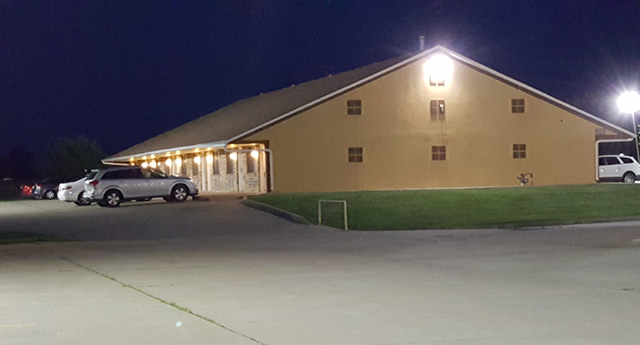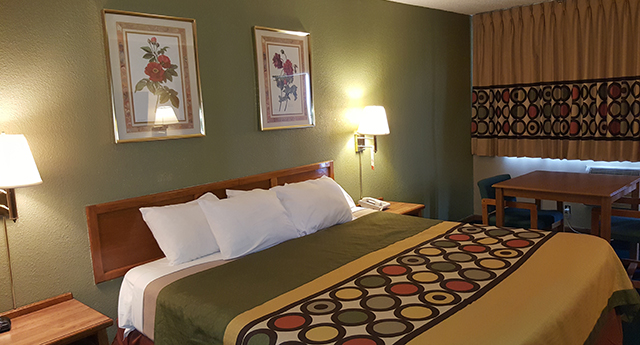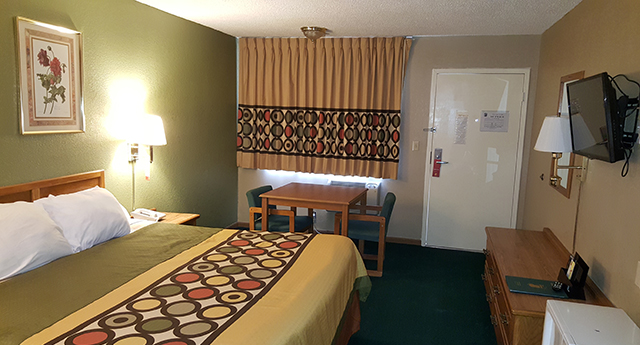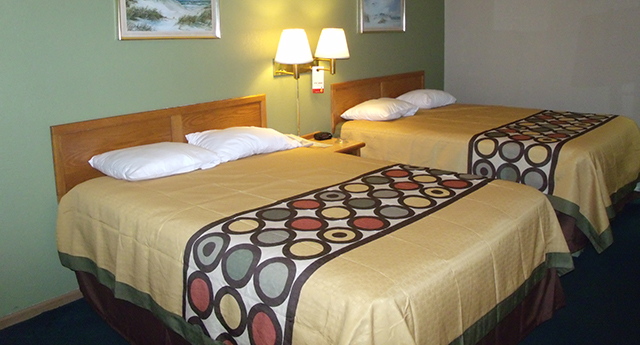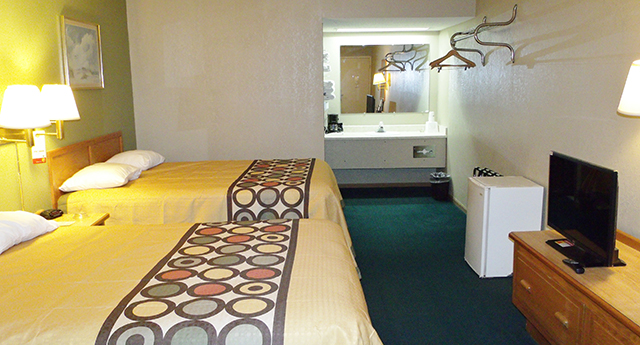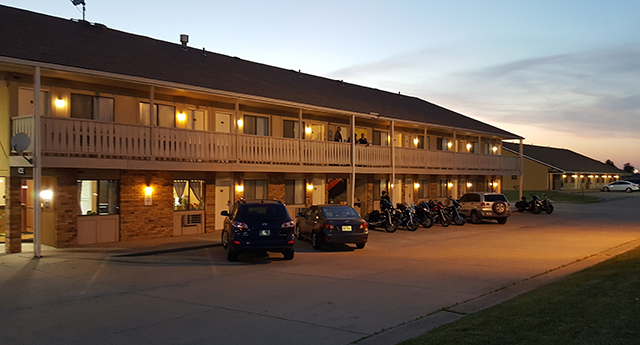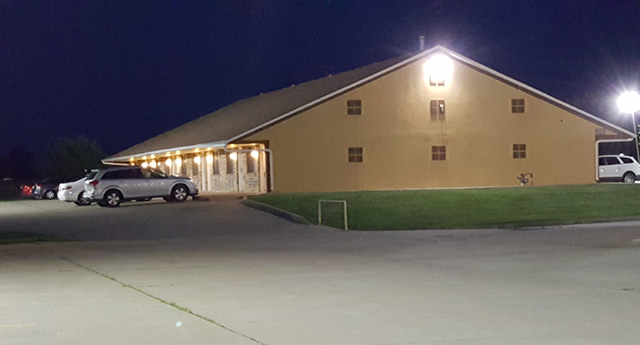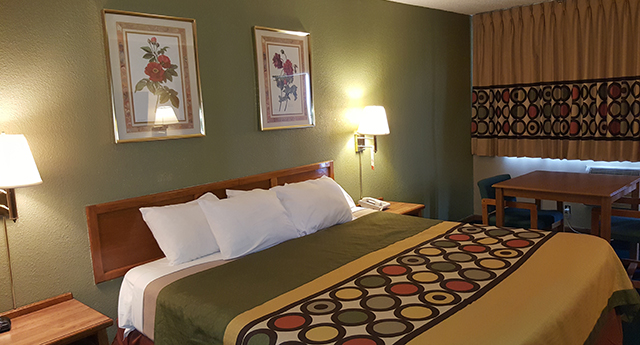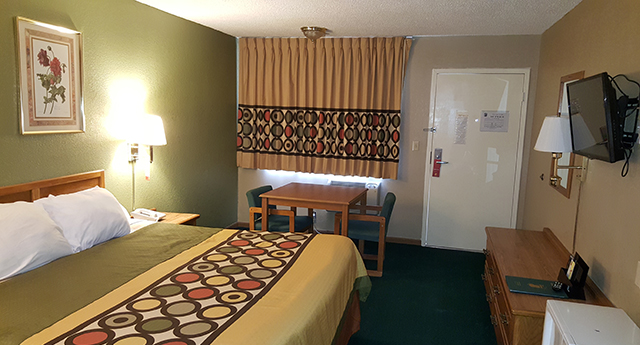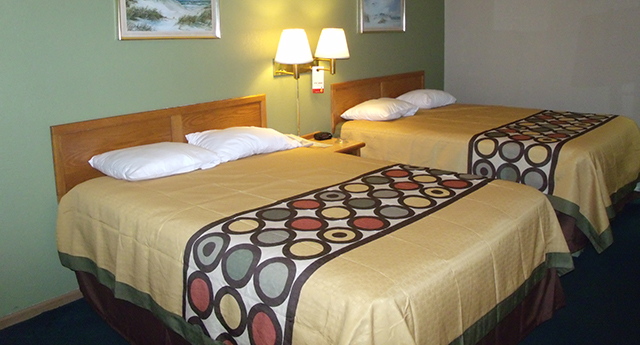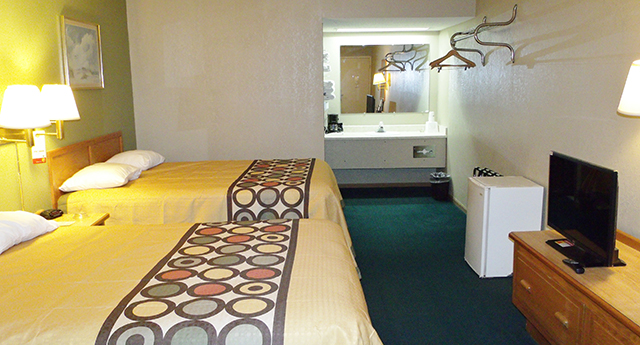 Contact
phone:
660-679-6183
fax:
660-679-6185
e-mail:
Budgetel

Butler
1114 W. Fort Scott St.
Butler, MO 64730
Located in Butler, Missouri, this motel is off Interstate 49 EXIT 131, Free Wi-Fi access, a daily continental breakfast is served to all guests. Cable TV is provided with HBO. All air-conditioned rooms at Budgetel Inn & Suites. Featuring a shower, private bathrooms also come with a hairdryer. 24-hour front desk. The property offers free parking. Butler Country Club is 3 km away. Central Kansas City can be reached in 1 hours' drive.
Hotel Features »
|
Room Features »
|
Local Attractions »
Our hotels provide the comfort and amenities you expect during your stay. Below you will find the amenities specific to this location.
Amenities
Continental Breakfast
Free Internet
Coffee / Tea
Copy Service (with fee)
Cribs (with fee)
Early Check-in
Late Check-out (with fee)
Faxes (with fee)
Local Calls
Wakeup Calls
Handicap Parking
Parking Lot
Wheelchair Accessible Service Animals Allowed
Accessible Power Outlets
Closed Captioning Television
Hearing impaired light alerts—Free portable equipment provided by hotel
Communication kits available with TTY machine, strobe light & Visual door knocker
Telephone with visual call alert - Free portable equipment provided by hotel
Wheelchair accessible route in room
Accessible guest room is ADA complaint
ADA guest room bathroom has clear floor space and is slip-resistant
ADA guest room bathroom door and other hardware are easily operable with one hand
ADA guest room toilet and shower are equipped with grab bars
Bathroom is ADA compliant
Grab bars in shower with shower seat
Low-level towel hooks and racks
Lower mirrors
Removable shower head
Shower seat
Accessible light switch
Braille / Large Print Menus
Braille / Large Print Hotel Literature
Handrails in Bathrooms
Adapted Telephones
Wide Entrances
Hotel Details
Check-in: 1:00 pm
Check-out: 11:00 am
Pets are allowed on request (charges may apply) no cats
Designated handicap parking with a priority location in the parking lot
Step free access (level or ramped) and/or lift access to main entrance
Ground level/lobby level accessible washroom
Level or ramped access to public areas
Please call for more information
Budgetel Butler, MO rooms offer a bright and convenient spaces for you to relax, while providing the comforts of home with comfortable mattresses and premium movie channels.
Room Amenities
Air Conditioning in all guest rooms
Black-out curtains
Coffee/Tea Maker
Dining Table and Chairs
Bathroom Amenities
Bathtub
Hair Dryer
Private Bath in all guest rooms
Blu-ray Player
Cable/Satellite TV HDTV
Remote Controlled TV
Subtitles or Closed Caption
Microwave (available in some rooms)
Mini-Fridge (available in some rooms)
Automated Wakeup Call (available in some rooms)
Electrical Outlet at Desk Level
High Speed Internet Access
Spare Electrical Outlet at Desk with USB Charger
Handicap Accessible Rooms
Wider entry and bathroom doorways in ADA rooms
Mid-height light switches and power outlets
Lever type door handles
Maneuvering space on each side of the bed – 90 cm
Grab bars in bathroom
Raised toilet
Lower hanging space in closet
Please call for more information
Budgetel takes great pride in providing locations near the local attractions, restaurants, and sites you want to visit during your stay.
Area Attractions
Kansas City - 60 miles
Bates County Memorial - 2 miles
UMKC - 60 miles