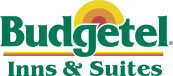 Stay.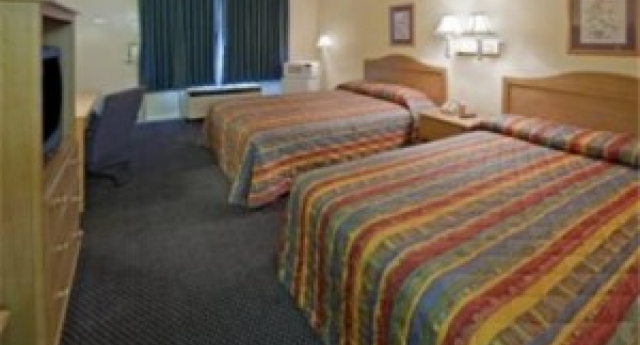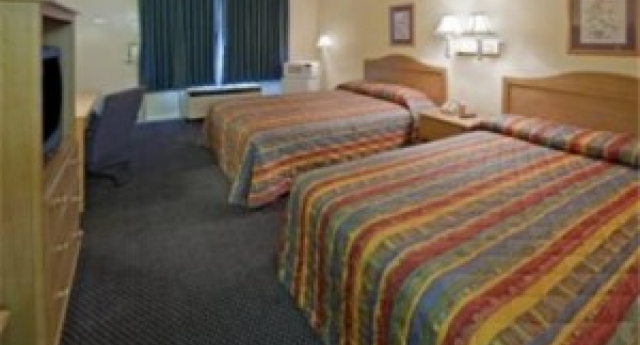 Contact
phone:
903 389 2172
fax:
903 389 7005
Budgetel

Fairfield
500 I- 45 south
Fairfield, TX 75840
Great hotel rates in Fairfield, TX
Budgetel offers affordable lodging for your vacation or business travel. Each room boasts comfortable beds, premium movie channels, and free Wi-Fi, along with a microwave and refrigerator for added convenience during your stay.
The Budgetel Inn hotel in Fairfield, TX sits in the heart of the Fairfield, TX just on the edge of Interstate I-45 South. The hotel provides complimentary high speed wireless internet connection, barbeque grills, fax and photocopy services for travelers.
Each guest room features one king or two queen sized beds, WiFi, and refrigerator. We also offer a complimentary continental breakfast daily.
Budgetel Inns & Suites are an excellent choice for business and leisure travelers looking for great quality, clean and affordable lodging accommodations. Known for offering outstanding guest service, Budgetel Inns & Suites meets the needs of many markets including Families, Seniors, Groups & Tours and is the lodging choice for those who are looking for superior value and consistent quality in the economy lodging segment. At locations around the country you can expect well-appointed guestrooms featuring single, double, suite and king accommodations.
Hotel Features »
|
Room Features »
|
Local Attractions »
Our hotels provide the comfort and amenities you expect during your stay. Below you will find the amenities specific to this location.
Amenities
Handicap Accessible Rooms Available
Wheel chair Accessible
Barbeque grills
Complimentary Hot Breakfast!
24 hr front desk service
Complimentary Parking
Internet Access
Photocopy Services
Hotel Details
Designated handicap parking with a priority location in the parking lot
Step free access (level or ramped) and/or lift access to main entrance
Ground level/lobby level accessible washroom
Level or ramped access to public areas
Please call for more information
Budgetel Fairfield, TX rooms offer a bright and convenient spaces for you to relax, while providing the comforts of home with comfortable mattresses and premium movie channels.
Room Amenities
Non Smoking Rooms
Complimentary High Speed Wireless
Connecting Rooms Available
Handicap facilities
Hair Dryer
Jacuzzi suites available (call hotel for details)
Refrigerators and Microwaves
Wider entry and bathroom doorways – external 80 cm, internal 75 cm. Easy to open
Mid-height light switches and power outlets
Lever type door handles
Maneuvering space on each side of the bed – 90 cm
Grab bars in bathroom
Raised toilet
Lower hanging space in closet
Please call for more information
Budgetel takes great pride in providing locations near the local attractions, restaurants, and sites you want to visit during your stay.
Area Attractions
Fairfield park – 1.5 miles
Fairfield Lake – 2.7 miles
Bald Eagle viewing park – 1.5 miles
Golf Course – 4 miles
Freestone county museum – 3 miles
Nearby Restaurants
Sams restaurant
McDonalds
KFC
Pizza Hut
Taco Bell