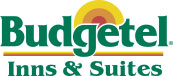 Stay.

Contact Us
For reservations at Budgetel please call 888-554-2834 
Reservation specialist will assist you with booking your accommodations and answer any questions you may have about the hotel. Of course you may also book your reservations directly on this website as well!
If you are currently staying at one of our hotels, please contact the General Manager of your hotel by calling the reception desk with any questions, comments or concerns during your visit.