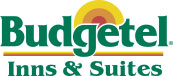 Stay.
Contact
phone:
706-826-1616
fax:
706-826-1393
e-mail:
Weather
Current Weather Conditions In Augusta, GA (30901)
Last Updated: Sun, 18 Nov 2018 17:11:50 UTC
Local Conditions: Fair, and 65 ° F.
Weather forecast
Budgetel

Augusta Downtown
954 5th St.
Augusta, GA 30901
Great hotel rates in Augusta, GA
Budgetel offers affordable lodging for your vacation or business travel. We are located in Downtown area. Exterior two story building with coin operated guest laundry, vending machine, ice machine, and smoking and grilling area. We offer big 54' truck parking facilities. Close to Bobby Jones Expressway 520 Loop. North Augusta is in a mile distance. Close to cyber center in downtown Augusta.
Hotel Features »
|
Room Features »
|
Local Attractions »
Our hotels provide the comfort and amenities you expect during your stay. Below you will find the amenities specific to this location.
Amenities
Handicap Accessible Rooms Available
Free 54' Truck Parking
Free In-Room Wi-Fi
Guest Laundry Facility
Vending Machine. Ice Machine
Air Conditioning
Breakfast Included in all Rates
Business Center
Copy Service
Fax Service
Free Local Calls
Free Parking
High Speed Internet
Jacuzzi
Outdoor Pool
Smoking Rooms Available
Hotel Details
On GORDON HWY and junction of Walton Way and Gordon Hwy.
Children Policy: Age 12 and under is Free up to one child. Additional child under 12 is $5/day. Over age 12 is $10/ day. Rollaway is $10 / day. Any damage for room, deposit required with kids in family
Pet Policy: Deposit required for damage in room. Fees for shampoo and deep clean we have non refundable fees $10/pet/day under 20lb only.
Check-in Time: 2:00 PM
Check-out Time: 11:00AM
Budgetel Augusta, GA rooms offer a bright and convenient spaces for you to relax, while providing the comforts of home with comfortable mattresses and premium movie channels.
Room Amenities
Air Conditioning
Balcony
Coffee/Tea Maker
Daily Newspaper
Desk
Hair Dryer (on request)
High Speed Internet Access (free WiFi)
Iron and Ironing Board (on request)
Kitchen
Microwave
No Smoking
Pets Allowed (With Non-refundable Fees) Private Bathroom
Refrigerator
Telephone, Direct Dial
TV
Budgetel takes great pride in providing locations near the local attractions, restaurants, and sites you want to visit during your stay.
Area Attractions
Downtown (1.5 miles)
Augusta National Golf Course (4.8 miles)
Fort Gordon (9 miles)
Airport (5 miles)
Nearby Restaurants
3 restaurants in walking distance