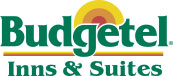 Stay.
Contact
phone:
770­-536­-4451
fax:
678­-943­-2227
e-mail:
Weather
Current Weather Conditions In Gainesville, GA (30501)
Last Updated: Sun, 18 Nov 2018 16:12:09 UTC
Local Conditions: Fair, and 56 ° F.
Weather forecast
Budgetel

Gainesville
726 Jesse Jewel Parkway
Gainesville, GA 30501
Hotel Features »
|
Room Features »
|
Local Attractions »
Our hotels provide the comfort and amenities you expect during your stay. Below you will find the amenities specific to this location.
Amenities
Handicap Accessible Rooms Available
Pool
Fax Machine
Printer
Meeting Rooms
Budgetel Gainesville, GA rooms offer a bright and convenient spaces for you to relax, while providing the comforts of home with comfortable mattresses and premium movie channels.
Room Amenities
Air Conditioning
High Speed Internet
Coffee Maker
Full Size Mirror
Hair Dryer
Cable TV
Microwave
Full Size Refrigerator
Budgetel takes great pride in providing locations near the local attractions, restaurants, and sites you want to visit during your stay.
Area Attractions
Brenau University
Interactive Neighborhood for Kids (INK)
Frances Meadows Aquatic Center
Elachee Nature Center
Lake Lanier
Free Chapel
Funtastic Family Center
Chattahoochee Golf Course
Nearby Restaurants
Lunas
Avacados
2 Dogs
Longhorns
Red Lobster
Applebees
Olive Garden
Cheddars
Poor Richards