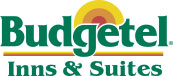 Stay.
Contact
phone:
(937) 773-2314
fax:
(937) 773-2317
Weather
Current Weather Conditions In Piqua, OH (45356)
Last Updated: Fri, 28 Apr 2017 23:37:05 UTC
Local Conditions: T-Storm, and 55 ° F.
Weather forecast
Budgetel

Piqua
902 Scott Dr
Piqua, OH 45356
Great hotel rates in Piqua, OH
Budgetel offers affordable lodging for your vacation or business travel. Each room boasts comfortable beds, premium movie channels, and free Wi-Fi, along with a microwave and refrigerator for added convenience during your stay.
Clean rooms, friendly service, outstanding value!
At Budgetel Piqua, OH, we strive to deliver clean, comfortable rooms and friendly service all at a rate you can afford. At Budgetel Piqua you get more than great people, great rooms, and great rates - you get comfortable affordable lodging that makes every night just right.
Hotel Features »
|
Room Features »
|
Local Attractions »
Our hotels provide the comfort and amenities you expect during your stay. Below you will find the amenities specific to this location.
Amenities
27 Inch Cable TV with HBO, and spanish channel Univision
24-hour switchboard
Clock/Radio
Coffee makers in all rooms
Continental Breakfast
Copy/Fax service on property
Electronic locks
Free High Speed Wireless Internet in all rooms
Free local and long distance calls
Hair dryer in all rooms
Ice/Snack machine
Interior Corridor
Laundry services
Meeting rooms
Outside electrical outlets
Wake up call system
Safe deposit box at the front desk
Rollaway bed ($5)
Truck and Bus Parking
Budgetel Piqua, OH rooms offer a bright and convenient spaces for you to relax, while providing the comforts of home with comfortable mattresses and premium movie channels.
Room Amenities
Hiardryer
WiFi internet
Fridge/Microwave
Free local and long distance calls (USA only)
Free Continental Breakfast
Budgetel takes great pride in providing locations near the local attractions, restaurants, and sites you want to visit during your stay.
Nearby Restaurants
Cracker Barrell
Bob Evans
Red Lobster
MacDonalds
Taco Bell
Arbies
Dairy Queen
Wendys
Long John silver