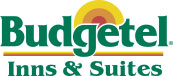 Stay.
Contact
phone:
229-887-2500
e-mail:
Weather
Current Weather Conditions In Richland, GA (31825)
Last Updated: Thu, 18 Oct 2018 10:16:10 UTC
Local Conditions: Fair, and 60 ° F.
Weather forecast
Budgetel

Richland
46 Nicholson St.
Richland, GA 31825
The Super Value Inn Richland is located 20 minutes' drive from Providence Canyon State Park. Guests will have access to an outdoor pool during their stay, and each room has free WiFi. A cable TV, air conditioning, and refrigerator are provided in every standard room of this Richland hotel. Super Value Inn - Richland extras include a dining area, microwave, and ironing facilities.
Hotel Features »
|
Room Features »
|
Local Attractions »
Our hotels provide the comfort and amenities you expect during your stay. Below you will find the amenities specific to this location.
Amenities
Handicap Accessible Rooms Available
Outdoor Pool
Free Wifi
Budgetel Richland, GA rooms offer a bright and convenient spaces for you to relax, while providing the comforts of home with comfortable mattresses and premium movie channels.
Room Amenities
TV
Air Conditioning
Alarm Clock
Desk
Hair Dryer
Refrigerator
Microwave
Telephone
Free High-Speed WiFi
Budgetel takes great pride in providing locations near the local attractions, restaurants, and sites you want to visit during your stay.
Area Attractions
Providence Canyon State Park (20 minute drive)
Florence Marina State Park (23.9 miles)
Lumpkin City Centre (10 minute drive)